What's Baby MuunSHOT
In the Baby MuunSHOT We decided to take Inu And Muu Hype And Unite them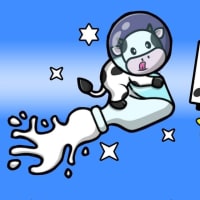 Baby MuunSHOT. Will safeguard all Baby MuunSHOT holders at all expense by Burning 🔥 with each sale exchange made.
Long term plans
Exchange Platform User-friendly
Token utility, external network linkage, and expansion of NFT
features
Contribute to Inu's Hype by following the Muu + inu hype
Auto burn.
Rewards
Rewards by buying launch and holding until x100
100% Liquidity
Available as the supply of liquidity into pools to make it very easy for people to buy and sell safely.
BURNS
Help the Hype by Supporting us.
May 2022
Birth of Baby MuunSHOT on BSC blockchain
PHASE-1 Marketing Getting us known
Crypto trend
Listing on BabyMUUN
Listing on POO
Listing on EVERYWHERE
Listing on Pancake swap
Listing on CoinMarketCap
PHASE-2 Usecases May-June 2022 First Usecase scenarios
Burning 🔥 Tokens with each sale exchange made.
Staking implementation
Reflections Every transaction
Exchange platform Development
PHASE-3 June-July 2022 Dex Launch
Dex Platform preparation
Dashboard Integrate for all crypto financial backers
Swapping and Staking functionalities Added
PHASE-4 Sept 2022 NFT Launch and IPFS Storage
Space to store nfts and do numerous trade with our very good quality trade that is not difficult to utilize.
PHASE-5 2023 Coming Soon.
Leaping for future Rises
Our Exchanges and Partners